Oil & Forge Products Are Handmade Start To Finish In Colorado U.S.A
We Stand Behind Our American Made Goods With A Lifetime Warranty & Replacement If Anything Breaks!
We appreciate all the continued support to this one man shop, This business wouldn't be here without you!
Handcrafted Sterling Silver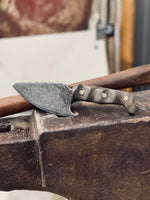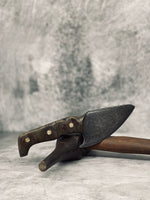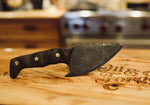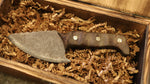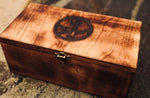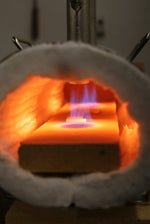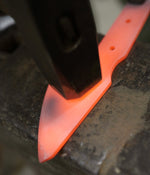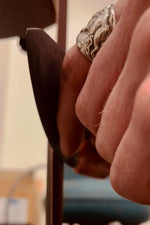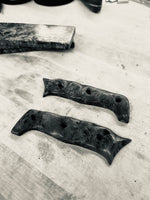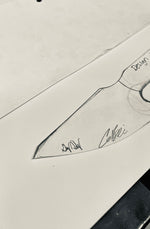 These Blades are Handcrafted and heat treaded for S35VN stainless steel in house then pared with stabilized burl wood...
Learn more
Handmade With Pride In The U.S.A
How We Cast & Handcraft Oil & Forge Co. Goods 
About Oil & Forge Co.
This small two person company handcrafts Rings and Necklaces forged with the best 925 Sterling Silver and 18K Gold. We currently reside in Colorado's San Juan Mountains in a small town called Dolores. Our mission here at Oil & Forge is simple. Create sustainable hand-made goods while having a fun time doing it and give-back a portion of each sale where it is needed. Our current donation is for every item ordered, One gallon of clean, filtered, and bottled water will be donated to the Southern Ute Indian Reservation. Delivered every other weekend by myself and business partner.
Originally founded in Dana Point, Oil & Forge Co. found its inspiration for building and restoring unique pieces of work with good tale through the old, tall ships that were at berth in the Dana Point harbor. Learning the story's of each ship led to looking further into this country's past. We learned most about the natives and animals of North America which most of our pieces represent.
Thank you to all who have supported and keep supporting this small business, we wouldn't be here without you!
Contact
 Here at Oil & Forge we encourage our Friends & Clients to reach out over the phone or in person. We're open Monday through Friday 8am-6pm MST. Our main line is 970-394-4408. Feel free to call or text outside normal business hours. We're a small business so If we missed you, please leave a voicemail or text & will get back to you as soon as possible.